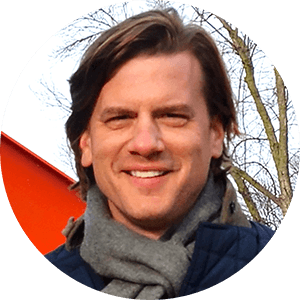 Matthew Bechdol
Matt is Locye's COO. Before Locye, he successfully led for more than a decade, enterprise Geographical Information Systems (GIS) software sales and account management teams at Esri. His accomplishments at Esri include a $40M enterprise software licensing agreement with the USDA as well as a similar agreement with the U.S. Department of the Interior.

Prior to Esri, Matt served as a Remote Sensing Scientist at Global Science & Technology where he assisted in the acquisition and processing of GIS and hyperspectral data at NASA's Goddard Space Flight Center.

During the past two decades, Matt has founded a GIS consulting firm, taught GIS at George Mason University, served on several industry and community boards, and chaired local foundations.

He holds an MBA from Indiana University's Kelley School of Business, a M.S. in Agricultural Economics from Purdue, a M.S. in Geography & Cartographic Science from George Mason, and a B.S. in Public Affairs & Environmental Science from Indiana University, Bloomington.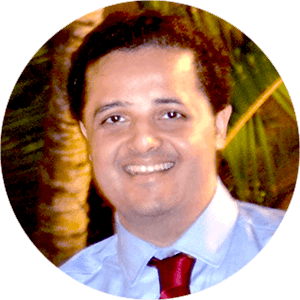 Sajjad Mustehsan
Sajjad is Locye's CTO. Before Locye, he was a Geographical Information Systems (GIS) Technical Analyst at Esri where he was responsible for developing GIS software for Esri's federal and commercial clients such as Johnson & Johnson, Lowe's, U.S. Census Bureau, U.S. Dept. of the Interior, Smithsonian, FCC, Alexion Pharma, Acxiom, USPS, FAA, GSA, and USDA.

Prior to Esri, Sajjad served as a Sr. Implementation Consultant at Omniture (now Adobe) where he was responsible for implementing and extending a data analytics platform for Fortune 500 clients such as Verizon, Target, TIAA-CREF, Marriott, AT&T, News Corp., Cisco, Sabre, Clear Channel, and Freddie Mac.

In the past, Sajjad has founded multiple startups including a successful business group that grew to over 100 employees with projects in the manufacturing, real estate, agriculture, and technology domains.

He holds a Master of Software Engineering degree from Carnegie Mellon University in Pittsburgh, PA and a B.S. in Information & Computer Science from the University of California at Irvine.